What is an Early Adopter and why are they important?

An early adopter is someone who tries a product or service before anyone else.
Not many people realize this, but early adopters are the people who set trends, popularize brands and make ideas spread. Think about it.
When was the last time you bought something from seeing a commercial? A while or maybe never, right? Now, think about the last time you bought something because it was recommended by someone you trust. It was probably recently.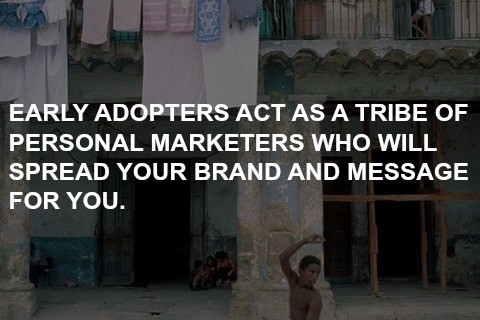 With the age of social media, it is more important than ever to position your product to be accessible and shareable to the early adopters that it attracts. If people share your product voluntarily, it will stimulate more organic interest which proves to be highly valuable over time.
So the question is, how do you get more people to share your product voluntarily?
The truth is, once you learn how to attract and equip your early adopters properly, leveraging your exposure and business becomes way easier.
Early adopters act as a tribe of personal marketers who will spread your brand and message for you. They can target an audience that no algorithm could compete with.
Investing in your early adopters is by far the best possible way to gain direct access and grow the audience who will appreciate and value your product the most.