If attracting your audience feels difficult, it means you're missing something.
Each business is like a pipe. If everything is setup correctly, customers will flow (like water) from one side to the other. If you're having issues getting customers to flow from the top to the bottom, it means you have a leak.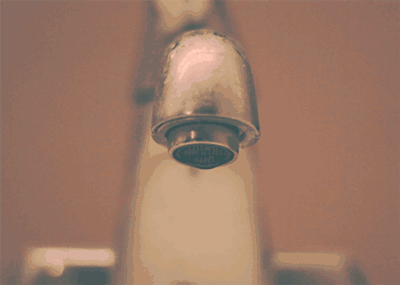 A leak means you're missing crucial information about your ideal customers which is causing potential customers and potential followers on social media to ignore you.
If you:

-Don't get as much of a response as you'd like on your social media...
-Feel like writing a blog post or making a video is sometimes pointless...
-Only identify your target demo using vague words like "creative", "passionate", etc....
-Have trouble describing what you're selling or who it's for...
-Can't seem to get people to buy from you...
It means your business/brand has a leak and you can stop guessing why it's having issues.

Before you make another post, another product, another mistake, do yourself a favor.
Fix the leak.
Why put effort in creating valuable content if you can't attract a tribe that is going to appreciate it?
Attracting the right people to your brand should be the very first step you learn when building an audience.
Without knowing how to attract the right people, you won't understand anything else.
You won't understand what to sell or how to sell it and your business will continually suffer.
I've worked with many entrepreneurs and even big companies and from my experience, the best way to stop a leak is to identify your own custom niche.

My course NICHE will give you step-by-step guidance on how to attract ideal customers who:
1. Understand what you have to offer.
2. Are happy to pay what it's worth.
3. Are excited to work with you.
You can't guess how to do this. The internet doesn't work like that. You need a strategy. You need a formula.

You need NICHE.

In NICHE, I teach my unique formula that I've taught to huge brands which turned their lack of online engagement into thriving and responsive online tribes.

I also teach….
-Very specific strategies to attract and build your community organically on social media (more likes, more comments, etc.)
-Techniques that will get rid of that "pointless" feeling of blogging or vlogging
-How to create products and offers that your ideal customers won't be able to resist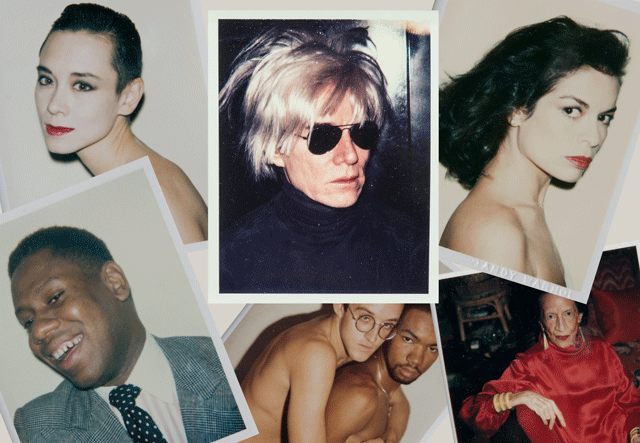 If getting your audience to engage with your content has been challenging, I know exactly why.
It's because you need to get honest about what's going on and complete the due diligence of finding the perfect niche for your content.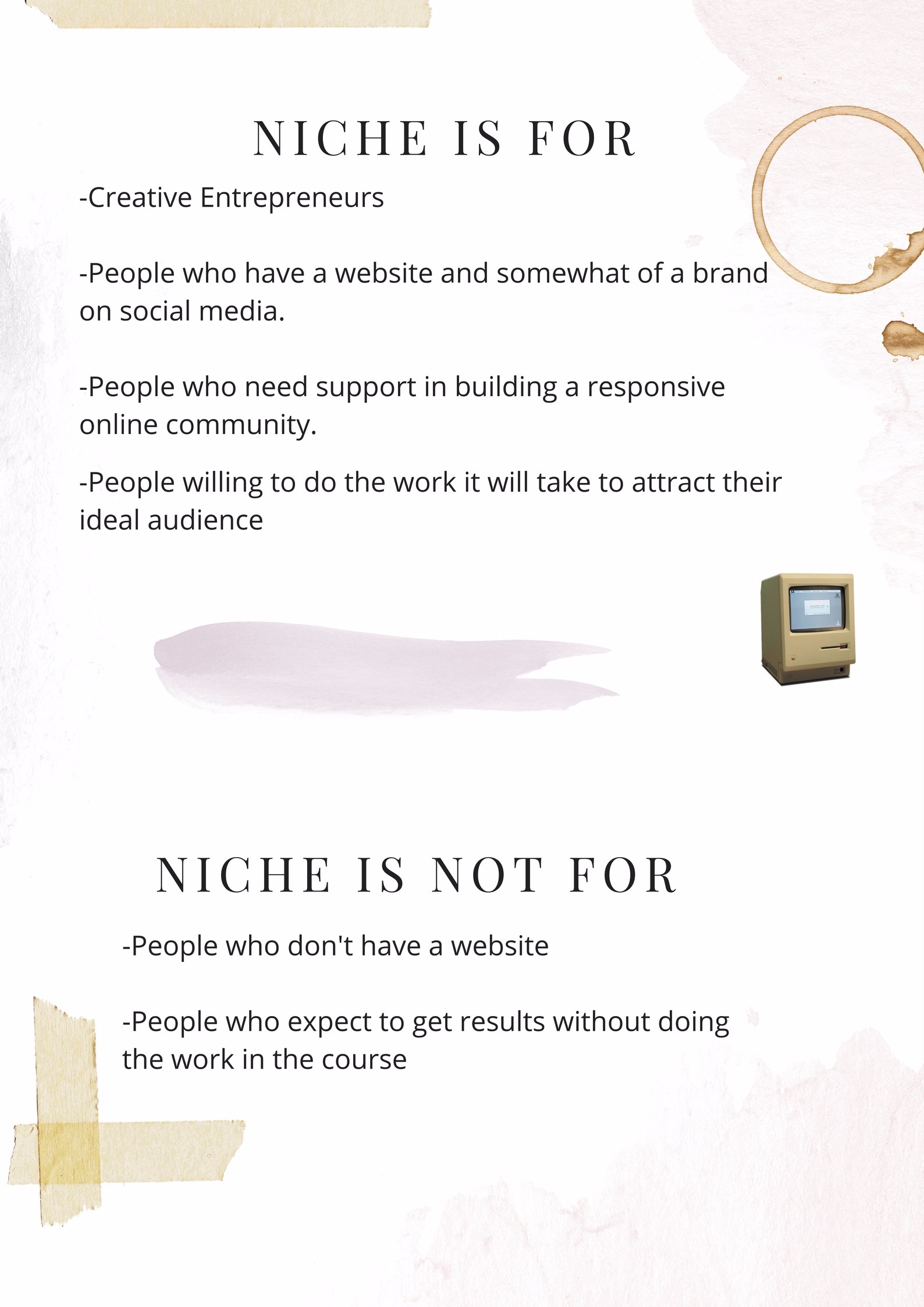 Included in NICHE are an array of high-quality exercises, worksheets and tested surveys I will give you to get the most valuable information about who your ideal customer is.
I show you how to cut through the hard parts about this research so you can focus only the things you need to know to attract the right people to your brand.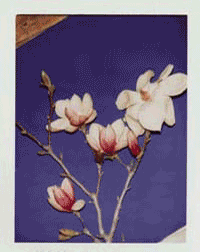 Along with the valuable videos + tutorials about how to attract your own niche, you'll receive:
-A Complete Niche Profile ID: A complete guide about refining and identifying your custom niche audience
-A Data Assessing Worksheet: This worksheet will teach you how to analyze all the data you'll collect from doing market research (this will be helpful for content ideas and product development)!
-Creative Brainstorm Worksheets: As the course goes along, you'll stop to have practical "brain dumps" to cleanse your mind and give room for all the ideas that will spark as you learn new things.
-Extra Bonuses: I've packed with course with extra articles, references and ideas to give you a healthy push as you build your custom niche.